This one requires quite a lot of information to solve.
The first step is to understand that you are now in the field of math called
Trigonometry
, or "measuring triangles".
People have been fudging around for thousands of years trying to figure out a good way to do this.
Some kind chap wrote down a set of tables that connect the
angles
in triangles to the
lengths
of the sides.
If you know an angle and a length, you can use these tables to figure out the other sides.
The first step is to know the names of the sides of the triangle.
They are:
The side opposite to the angle
,
abbreviated to
"O"
The longest side, called the hypotenuse , abbreviated to
" H"
And the side next to, or adjacent to the angle, abbreviated to
"A"
You are then given three formula.
S
=
O/H C
=
A/H T
=
O/A
Most people remember them with the memory aid
SOHCAHTOA
.
Where the first three letters
(SOH
) give the first equation. the
S
ine of the angle = the
O
pposite side
divided
by the
H
ypotenuse side.
So, we look at the problem and see what sides we have.
We have the
A
djacent side = to 80 feet
and we want to find the
O
pposite side (the height of the tree).
So we know to use the last three letter in the memory aid.
TOA
It means the
Tan
of the angle equals the
opposite
side divided by the
adjacent
side.
In other words.
Tan of angle
50
degrees =
opposite
side divided by
80
feet.
Rearrange the formula
so the unknown item is by itself.
(multiply both sides by the
A
djacent side 80).
T x A = O
Tan
50
times by
80
=
O
pposite side length.
1.19175359259 x 80 =
O
95.3402874075 feet =
O
Since the tree is growing and defoliating, we can round the answer to
95.3
feet for practicality.
( if you were using this in GPS navigation, or to construct a Tesla electric car motor, you would probably go a bit more accurate).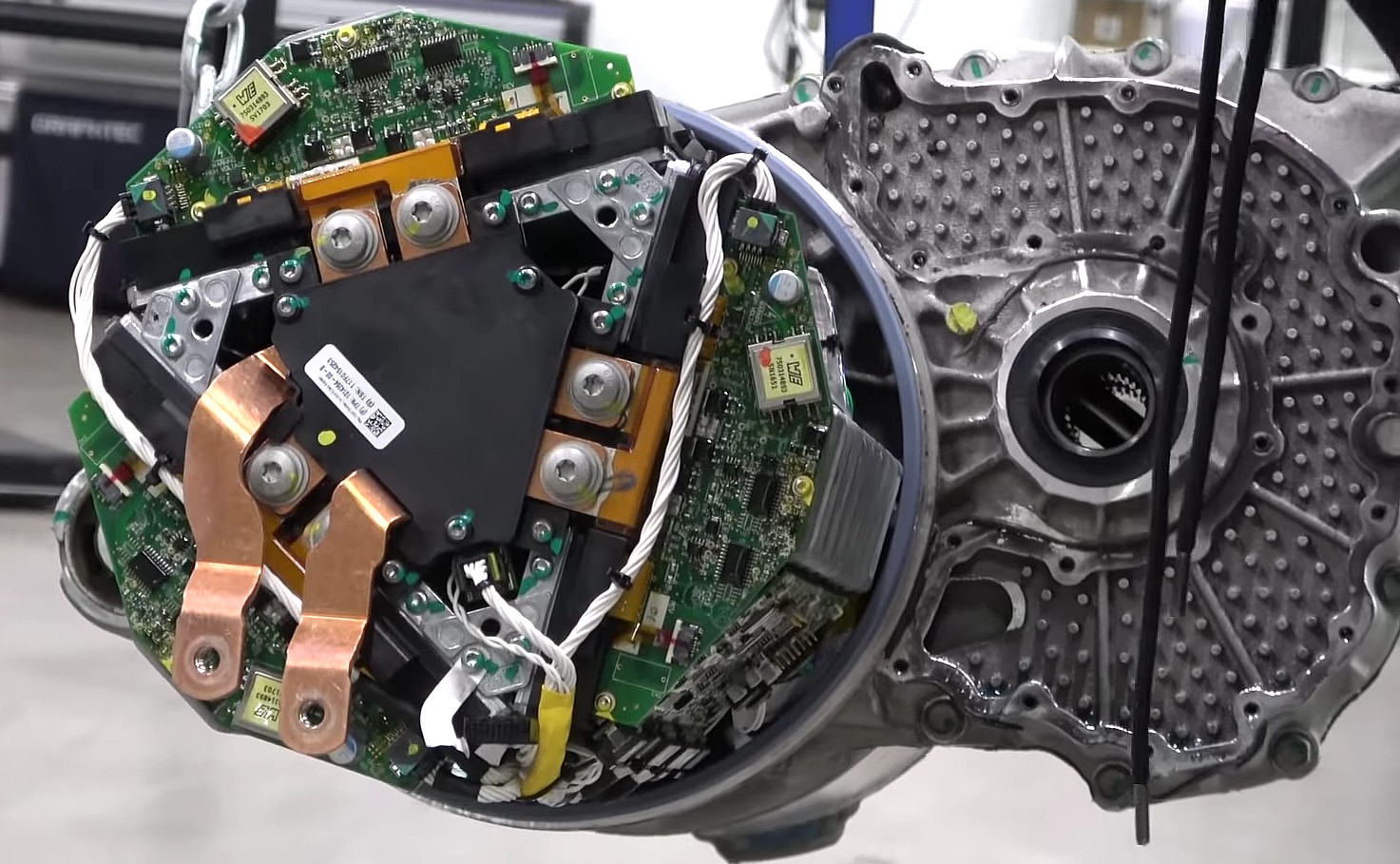 Inside the TESLA ELECTRIC MOTOR. Yes, the triangle is there for a reason.