Bidding wars over rental housing
By
Michael Dickison
5:30 AM
Wednesday Feb 1, 2012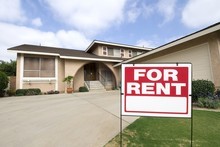 Photo / Thinkstock
Auckland tenants say they are trapped in a bidding war in a city choked for rental properties, as consents for new housing hit a 46-year record low.
Desperate house hunters are sending realtors full CVs with photographs before viewings - which they turn up to with applications already filled out - and one renter says he has been up against offers to pay $100 extra a week.
Auckland Mayor Len Brown says affordable housing is one of the big issues facing the city as it welcomes its 1.5 millionth resident this week.
Statistics New Zealand announced yesterday that 13,662 consents had been issued for dwellings, including apartments, in the year to December - down 12 per cent and the lowest on record.
Realtor Darryl Goode, of Goode Rentals, said the situation was leading to frantic competition and climbing rents.
"I'm finding people are coming in with their applications already filled out," he said.
Others sent him CVs with photographs ahead of the viewings. "They arrive and hope it has put them one step ahead of everyone else. I guess it makes a difference. It makes them look professional and more like a good tenant," he said.
"People are offering more rent to try to secure the properties over their competition.
More in the Granny at
http://www.nzherald.co.nz/business/n...ectid=10782588