Rent shock predicted as shortage gets worse
By
Anne Gibson
5:30 AM
Wednesday Mar 9, 2011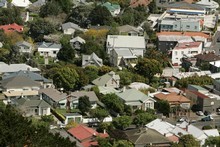 Photo / Janna Dixon
Auckland faces a rent shock as the Christchurch earthquake diaspora, rising insurance premiums and the loss of a landlords' tax break all affect demand on already scarce stock.
David Whitburn, president of the Auckland Property Investors' Association, and Andrew King, vice-president of the NZ Property Investors Federation, predict Auckland rents will spiral by $100 to $150 a week in the next year.
That will put many three-bedroom eastern suburbs homes and city-fringe properties in the $700 to $800-a-week bracket - about $38,000 a year.
The average wage is just under $1000 a week.
The two men said the earthquake and demand for rental housing would propel prices upwards. Severe under-building in the past decade would exacerbate the shortage.
Big insurance rises after the quakes and the loss of depreciation tax breaks from the start of next month are other factors cited for the rent shock.
Mr Whitburn, a lawyer formerly with Russell McVeagh who owns 11 rental homes in Auckland, cited one landlord who will lose $23,000 annually in tax breaks as a result of last year's Budget changes.
Read more at Grannys